Unity and Peace Speech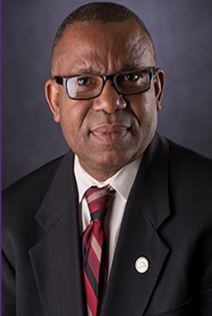 "Let me be clear, we should be reminded of the fear that our offspring will conform to the culture in their new home and lose the family ties and connection to their parents' cultural identity".
Dear Brothers and Sisters,
I am moved by the affection and confidence that members have shown electing me as the Executive President of the Usama Ekpeye USA. I thank all Members of Usama Ekpeye, in particular those present at the Atlanta Convention for their generous endorsement. On behalf of my wife and family I would like to congratulate my executive council, Dinma Alaeze Secretary, Ngozi Umajie, financial secretary, Stella Ideozu, treasurer and Pamela Adikema, Youth President for accepting to serve the organization.
I strongly believe that these committed officials indeed will help build trust, understanding, harmony and respect among the Ekpeye people in diaspora and will create an opportunity for us to come together to resist forces of division that spread misunderstanding and mistrust. We must maintain unity in order to help put our Organization on track to meet the demands of our children and community back home. Usama Ekpeye USA still has a lot to contribute to its people in Diaspora and at homeland. However, in order to do so effectively, we need every Ekpeye sons and daughters' hands on deck. I want to emphasize on what the name Usama implies: an organization of light, not an organization of darkness, much less one of hate.
Unity based on the principle of love and trust of all Ekpeye people in diaspora is currently the demand placed on the Organization—unity in the struggle to bring peace and unity in the effort to preserve Usama Ekpeye USA for the sake of our children. There must be unity in the struggle to eradicate hate and bring back unity within Ekpeye people in diaspora and homeland, and unity will preserve our indispensable culture. What we need, dear sisters and brothers, is an infallible unity in order to build solidarity. I am with strong believe that the Golden rule "treat others the way you want to be treated" is a pathway to peace, understanding, respect, harmony, democracy, and Ekpeye people in diaspora relationships.
Peace and Unity comes from solidarity, without solidarity Usama Ekpeye cannot be saved and will continue to sink into the commotion of selfishness, individualism and indifference towards one another or rather survive, submerged into the death of the organization. The death of Usama Ekpeye is inexcusable while other organizations in diaspora are devoted and committed to their community in diaspora and their homeland. We need greater unity to free ourselves, the unity of love required of us to transform all of us into instruments of peace, justice and solidarity. I firmly believe that it is essential to ensuring that we achieve our common goals while respecting our most important culture and preserve this legacy for our children. Let me clear, we should be reminded of the fear that our offspring will conform to the culture in their new home and lose the family ties and connection to their parents' cultural identity. As a result we cannot therefore allow hatred, bitterness or a desire to get even interfere in our struggle. Thus we must fight to unite with unbending love and respect and continue to be committed, individually and collectively, to respecting the principles Golden Rule. We should stop selfishness act and begin to act seriously, call things by their proper names, handle our problems with total and complete truthfulness, and with all due responsibility.
However, the openness and commitment that we are calling for, should not be confused with an invitation to retribution against any particular individual or group. It is upon all of us to unite and steer our Usama Ekpeye and the people of Ekpeye in Diaspora towards the path of peace and solidarity. Revitalization does not oblige us to forget the past; that would be impossible, revitalization assists us to preclude remembrances of past outrages from becoming obstacles to our unity from now on.
I strongly believe in the revitalizing of Usama Ekpeye and power of love that is why I accepted to be the Executive president of Usama Ekpeye USA and why I have agreed to assume the great responsibility of uniting Ekpeye people in diaspora. Once again, I extend my very warm thanks to all Ekpeye people in diaspora and my executive council. The Usama Ekpeye executive council and I assure you, we will spare no efforts to ensure that we are prepared to meet the challenges of this organization, and also have a hopeful moment. Please forward this email to as many of our brothers and sisters that are not copied on this email.
Peace

Dr. Eric U. Dogini
President
Usama Ekpeye USA
678-650-7813
ericdogini@gmail.com